My Work
I am an artist and after receiving my BA with a concentration in Commercial Art, I developed and instituted curriculum for youth classes at Fitchburg Art Museum, Worcester Center for Crafts and Summer's World Center for the Arts. I also taught Graphic Design at Quinsigamond Community College in Worcester, Massachusetts. My experience helped me develop safe methods of soap making, hence my workshops are geared to all ages and capabilities.
I also make redware sgraffito and slipware pottery. The word sgraffito is derived from the Italian word "sgraffire", meaning to scratch. Even though it is an ancient technique, it was also used by early American redware potters. Originally, I was influenced by the 18th century Pennsylvania German potters however, my work has since evolved and I am influenced by folk art from all over the world, every day objects, patterns, animals and personal symbolism. I also collaborate with Master Potter Rick Hamelin, of Pied Potter Hamelin.
The running cat paw prints on the reverse of all the Kulina Folk Art and Pied Potter Hamelin tableware began by one of our cats,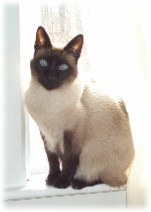 Ashby, leaping onto the slab of clay. We thought it to be a unique way to make an association between our work.
My intent is to bring enjoyment to the people who collect my work or attend my soap making workshops.
Resumé
Group Exhibitions
2009 Sept. 18-Oct. 24 - History in the Making IV,
a National Juried Exhibition, Ceramic Traditions - Contemporary Pots, The Firehouse Gallery at Genesee Pottery, Rochester, NY
2009 Aug. 15-Oct. 18 - "Historic Interpretation"
Contemporary artists interpret the historic collection at the Peabody Historical Society and Museum, Osborne-Salata House, Gideon Foster House, Peabody, MA
2009 July 18-Sept. 13 - "Clay-town," Sheffield Ceramics Exhibit. The exhibit integrates local historical research with the sgraffito and slipware designs of Hamelin and Arakelian, Sheffield, MA
2008 Sept.-Oct. - History in the Making III
A National Juried Exhibition, The Firehouse Gallery at Genesee Pottery, Rochester, NY,
Honorable Mention
2008-2009 May 18, 2008-Feb. 8, 2009
Keepers of Tradition, National Heritage Museum,
Lexington, MA
2007 Sept.-Oct. - Anna Maria College
Invitational, Paxton, MA
1993 Worcester Center for Crafts, Faculty Show
1987 Summer's World Center for the Arts
Faculty Show, Worcester, MA
Publications
2014, 2013, 2009, 2008, 2007, 2006
Early American Life Magazine, Directory of Traditional American Crafts
2009, 2008 Early American Life Magazine,
Directory of Traditional American Crafts, Holiday
June 2006 Worcester Telegram & Gazette, article
July/Aug. 2005 Country Business Magazine, article
June 2005 New England Antiques Journal
featured artisan
Education
Bachelor of Arts, Anna Maria College, Paxton, MA
Worcester Art Museum, Fine Art and Art History